Kenya's Deputy President, William Ruto, famously known as 'Arap Mashamba' due to a long line of pieces of land he has grabbed in the country has been tagged as the world's first Jack of all religions.
The deputy has participated in as many church rituals with disregard to the churches' centralized belief systems. He has, since 2017, moved from Anglican Churches to Catholic Churches touching the orthodox-ed ones and non-orthodox-ed too.
There was an uproar in the country a few days ago after the deputy attended a mass ceremony in full red and white church regalia. In a desperate move to want to please every church in Kenya, the deputy has laid himself bare for Kenyans to see his hidden true colors.
"It is okay for the deputy to attend any church he wants. But why does he have to make a huge show for it with the whole elder's regalia of the church'? This act somehow insults the church members where their leaders are blinded by the deputy's money," said John, a member of a church the deputy visited recently.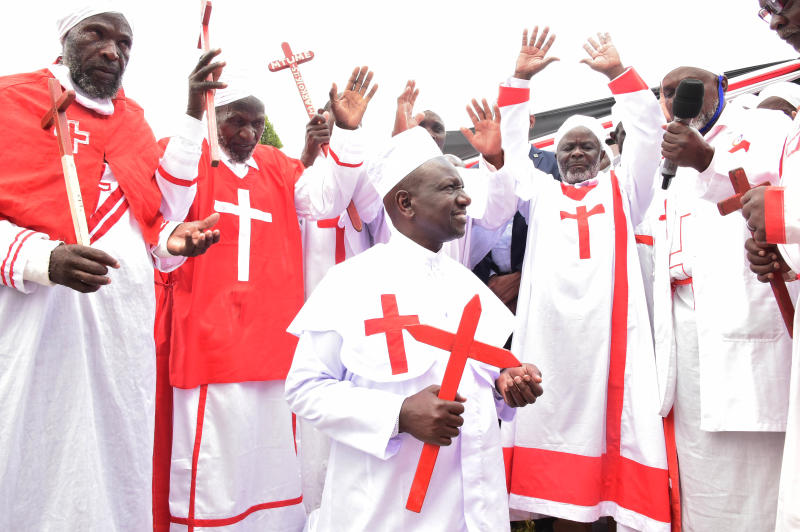 His recent desperate stunt was when he hosted the African Church of the Holy Spirit faithful elders to pray for him as seen above. The event was seen as a push towards gaining sympathy for political votes.
"When you go to church, do you bring cameras? Why the need for all that show? Have you attained the necessary requirements to be allowed to put on that regalia or did you bribe your way towards it, as usual?" asked Mary.
He seeks power. Not fellowship.
Kenyans have alleged that the Deputy does not go to the churches to fellowship. He goes to sell his presidential agenda. He has also visited Muslims too.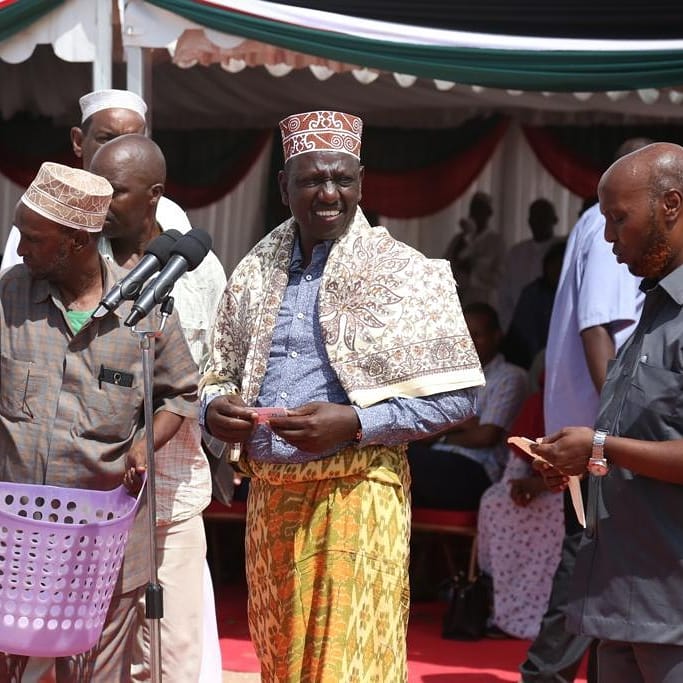 Most religious leaders have been accused of giving the Deputy too much freedom in their places of worship. They have been questioned by church members why they let the Deputy in the church alters where only the high leaders are granted permission.
The situation got worse when the Deputy was told by staunch Muslim to keep his stolen money away from the mosque.
The Deputy President is in a self-distracting phase where he keeps revealing his true colors.